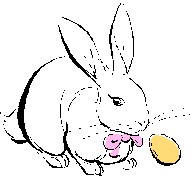 President's Message from Judy
GFWC celebrates Federation Day on April 24 and there will be information available at the April meeting on the Federation. We belong to an international organization of like-minded women who share their knowledge and time in being volunteers in their communities. GFWC has also timed the "Volunteers in Action" week to begin on April 24, so as a MPJr you will want to participate in the Ridge Historical Society Landscape project day on Sat Apr 24. Joyce will have the information at the general meeting, so plan to help out on that day.
The program for the April general meeting will be Dr. Lynda Powell, the principle investigator for the SWAN/WISH National Study on the Effects of Aging and Menopause on Women. This is the ONLY National Study ever done following the same women for years throughout menopause and many Juniors have been active participants for 9 years. Come and hear what they have discovered and bring a friend!! We need to make sure we have a FULL HOUSE. You will be disappointed to learn we will cancel the Verbal Annual Reports usually given by our Chairmen and they will instead just file a written report. These reports will be available at the Spring Banquet if you wish to review them.
A very brief meeting will be held after the program, we will need to elect officers and a few items of business are on the agenda. SEE YOU AT THE MEETING.
Don't forget April 4 is the beginning of Daylight Savings Time, keep in mind "Spring Ahead" and you will lose an hour of sleep!!
Love, Judy